Versatile and rugged outside but luxuriously soft inside.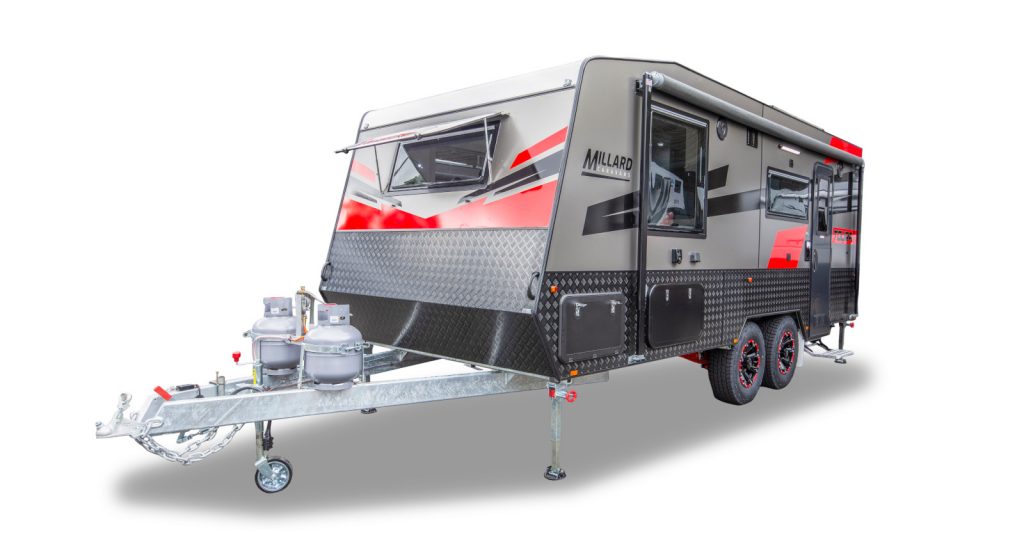 As one of Millard's most popular models, the beauty of the Toura lies in its versatility. With full van, pop-top and bunk models available, Toura is made for travelers seeking comfort, usability and longevity in a semi off-road caravan. From its hot dipped galvanized chassis, aluminum frame, and single sheet fiberglass roof, to the Australian Cruise Master Independent Suspension System, Toura is crafted from the ground up using local materials that can stand up in Australian conditions. Topped off with the luxury items you need and want most.
The Toura is built tough to withstand the harsh Australian conditions. It comes standard with single-piece sandwich panel roofs, hot dip galvanised chassis, aluminum walls, dometic windows, roll out awning and underfloor metal sheeting.
Inside it is fitted with the latest appliances, durable finishes, CNC cabinetry and modern, spacious design ensure the perfect balance of comfort and longevity — making the Toura your home away from home. 
Choose the Toura for its: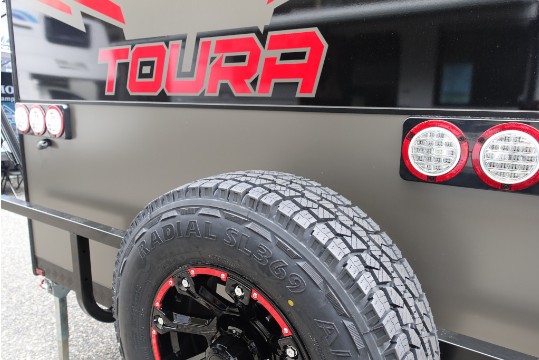 Summary
The Toura range comes in a variety of layouts and in both full-height vans and pop-tops. It is fitted with an independent suspension and has a very good load capacity.
The Toura is well set for free camping. It is well-though-out and is well equipped inside and out. The Toura is your ideal home-away-from-home caravan.