Ruggedly hard and luxuriously soft is new even better with the Aussie Mate 4X4.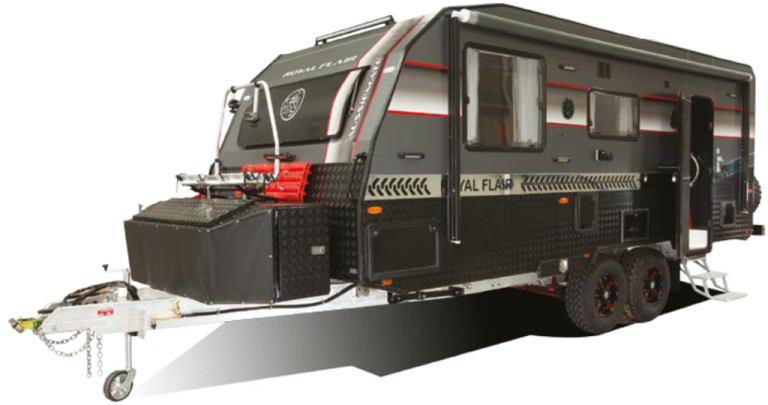 The Aussie Mate 4X4 is the perfect off-roader for anyone who hates to be limited by time or season. Tried in some of the most difficult Australian terrains, the Aussie Mate 4X4 passed every test thrown at it and proved that it can handle almost any challenge the outback could create.
Do you want the excitement of a mud-filled off-road adventure, yet later have a quiet night in with all your creature comforts? Look no further, the Aussie Mate 4X4 is for you. Comfy and extravagant, rough and dependable, the Aussie Mate 4×4 will give you the best of both worlds to give you an off-roading experience unlike anything else.
Whether you are diving deep into the native bush or to a local park, the Aussie Mate 4×4 gives you the flexibility and choice to live the adventure you've always dreamed of. This is the perfect, custom-built adventure caravan with all the latest features.
With luxurious levels of interior refinement, the Aussie 4X4 adds a whole new meaning to luxurious freedom, that has never been seen with another all-terrain caravan.
Choose the Aussie Mate 4X4 for its: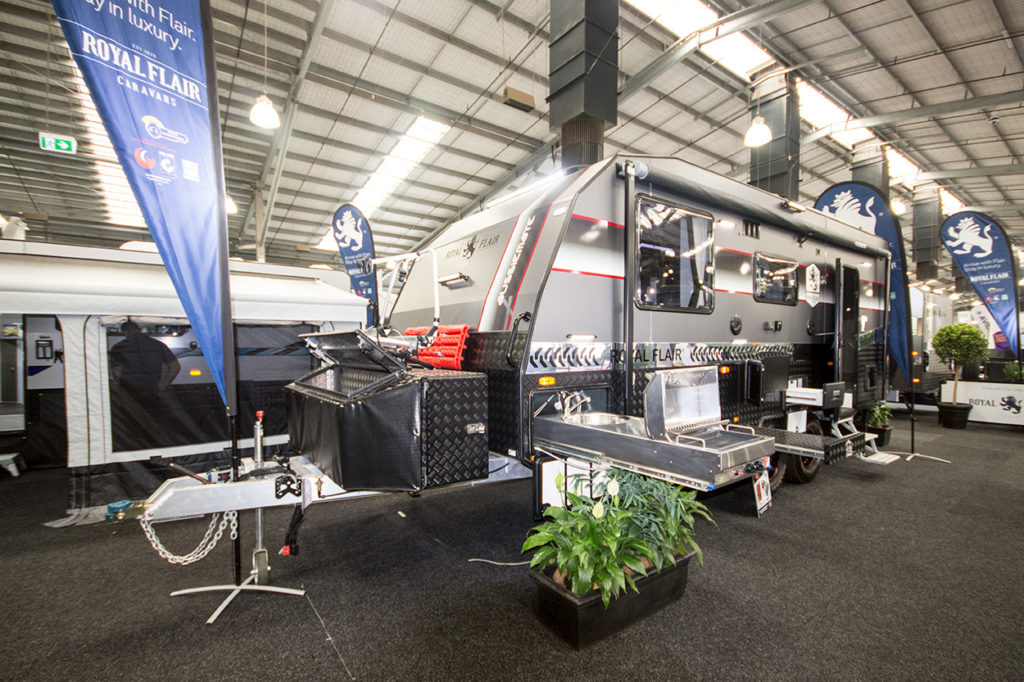 Reliable and luxurious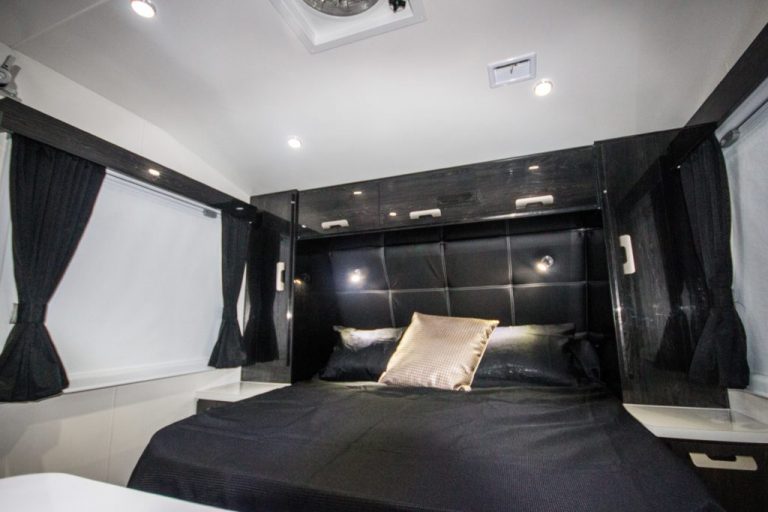 High end leather furnishings and exceptional finishings are seen throughout. The newest appliances including the 184 Lt Theftord refrigerator, WiFi and the brilliant FinScan's IntelliCORE – distributed DC power system, are all here in the Aussie Mate 4X4. With this vehicle, you'll be feeling connected to the outside world even if you're on adventure far from home.
Hunting, fishing or using the best new "toys"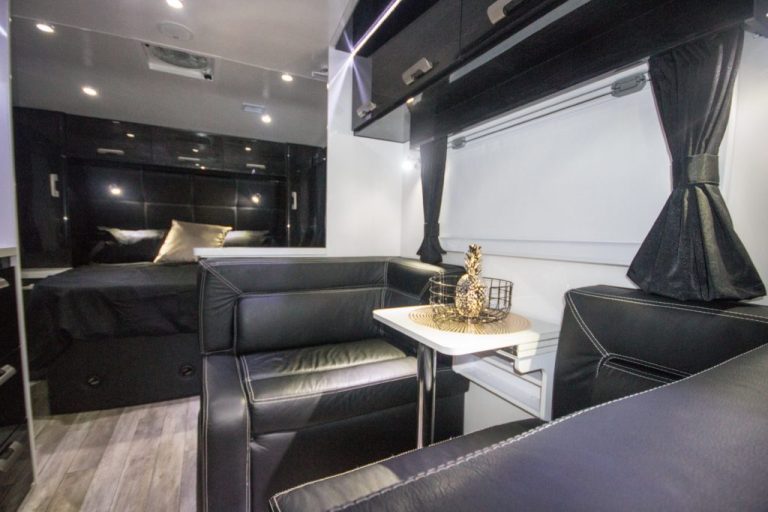 With the patented, state of the art G&S, Control off-road galvanized chassis, the Aussie Mate 4X4 is equipped to absorb even the most difficult of terrains. It is also very hard-wearing and eliminates rust. Whether you are off on a hunt with the mates or just getting down and dirty with a new bike, the Aussie Mate 4X4 ensures that you will have the ability to experience your craziest dreams.
Filled with state-of-the-art gadgets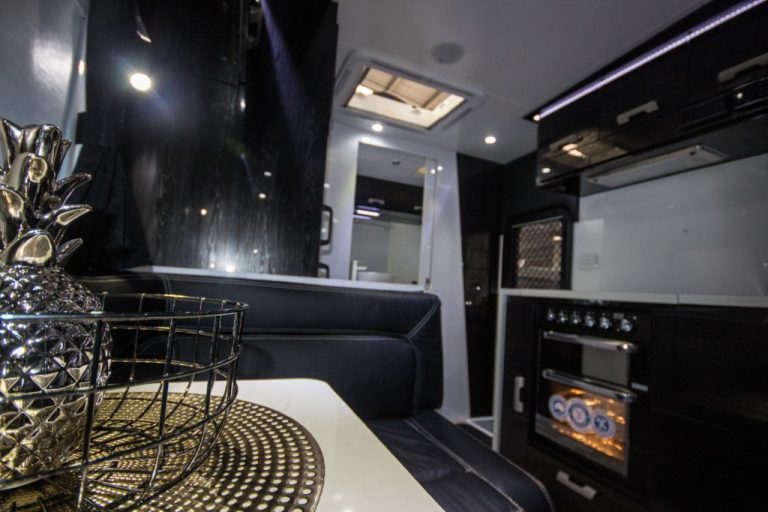 Our customers have told us they want an off-road vehicle that has both the resilience as well as the high-tech gadgets and best specs. That's why the Aussie Mate 4X4 showcases a soft interior with the newest accessories that truly sets it apart from any other caravan on the market.
The Aussie Mate 4X4 also has our largest ever capacity generator, and has all the devices you would need for long-term travel or seclusion. These new features will allow you go further, longer and in style more than ever before. Don't be deterred by being miles away from home stop you from living a life of luxury.