Tough outside but with durable finishes and luxury inside.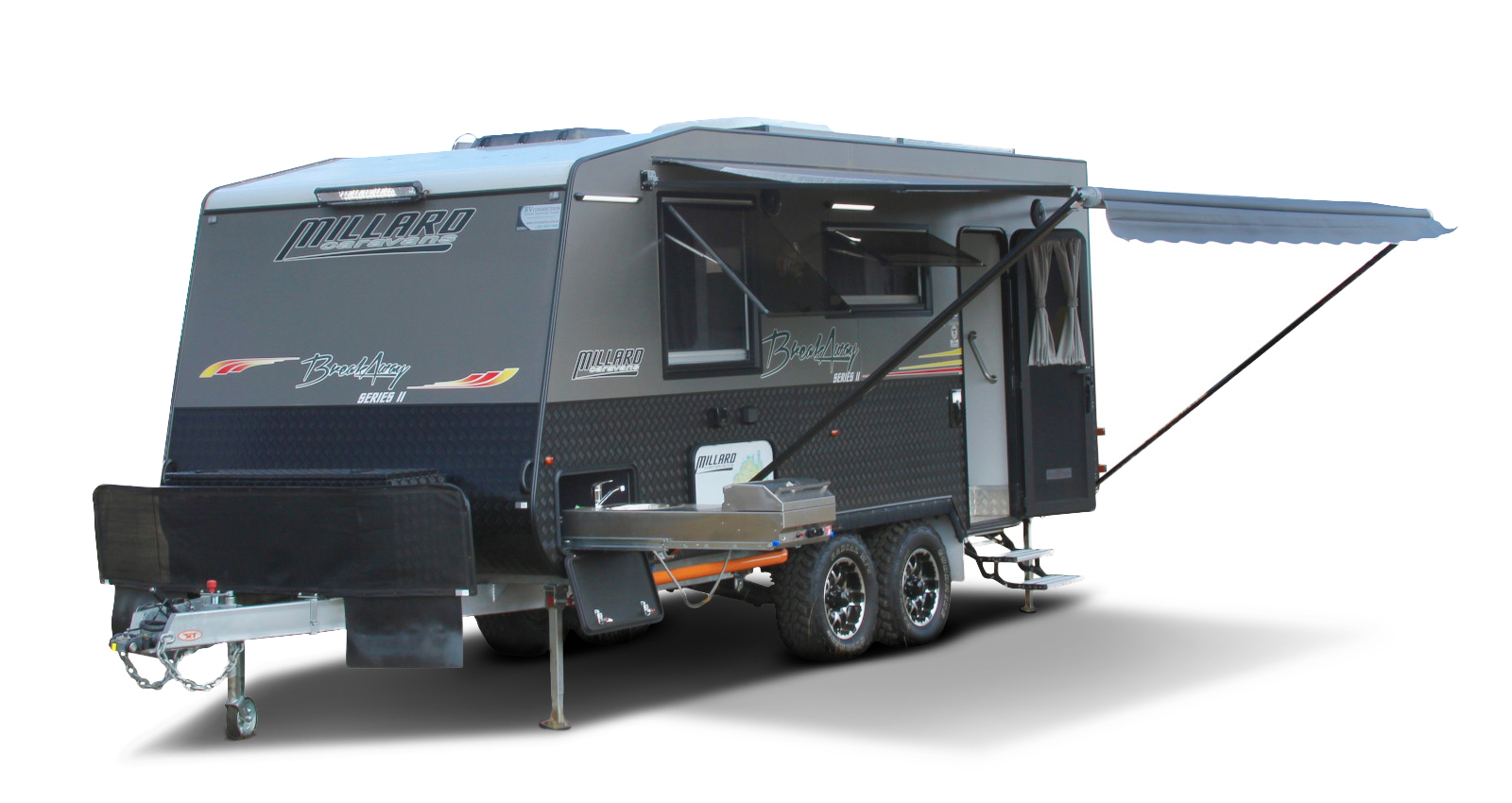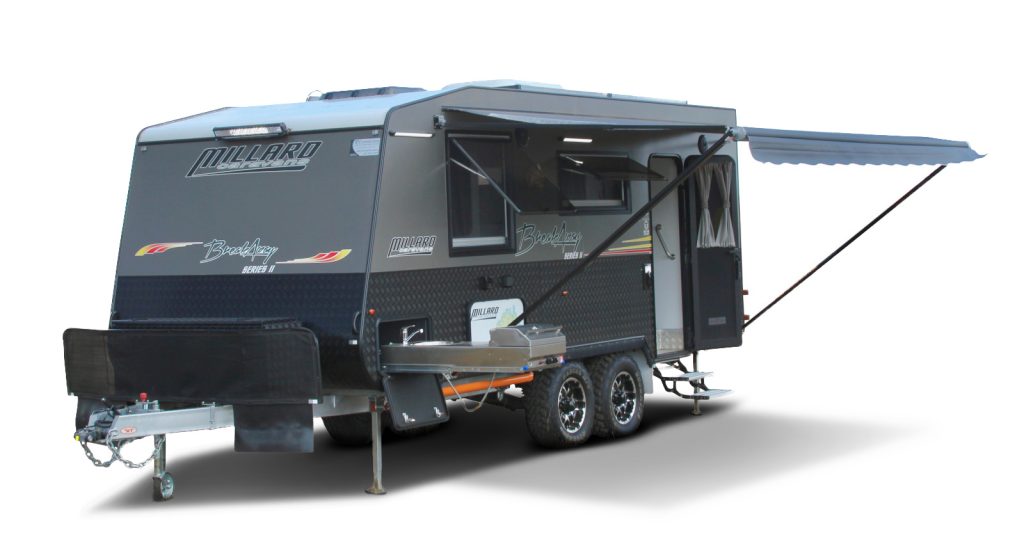 Breakaway is built for bumps and bulldust and is your ticket to experiencing the real Australia in comfort and style. With its strong six inch hot dipped steel chassis, galvanised underfloor sheeting, checker plate panels and all-terrain tyres, the Millard Breakaway is confident and capable of supporting you off-road for longer. Add your own touch to Breakaway with full van and pop-top models, plus plenty of optional extras.
Our Breakaway Caravan is perfect for the adventurous wanting to see the real Australia. Built on a strong 6 inch steel chassis that is hot dipped galvanized to ensure a long and trouble free life and combined with galvanized under floor sheeting to protect against stone and water damage. Admire the checker plate front and sides and the added benefit of stone guard wheel arch brush as well as other standard features such as a battery pack and charger, large 15 inch wheels and tyres able to handle all conditions to give you peace of mind no matter where you travel.
Choose the Breakaway for its: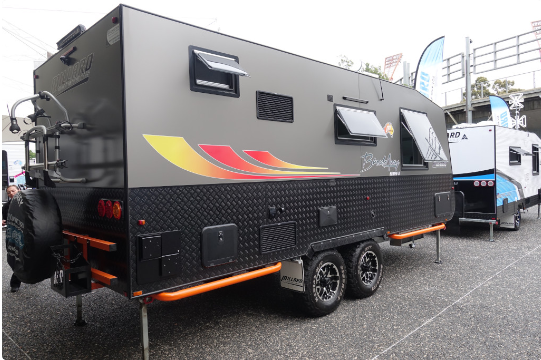 Summary
The Breakaway has a well-designed layout, doesn't lack anything in the fittings and appliances departments and comes fully-appointed for remote offroad travel. The Breakaway offers no-nonsense simplicity and is designed to be taken into the outback and offers not only the toughness but all the comforts you'd need.
It is your home away from home with the vast array of storage options, stylish internal layout and decor.