Turning your Ute into a home on wheels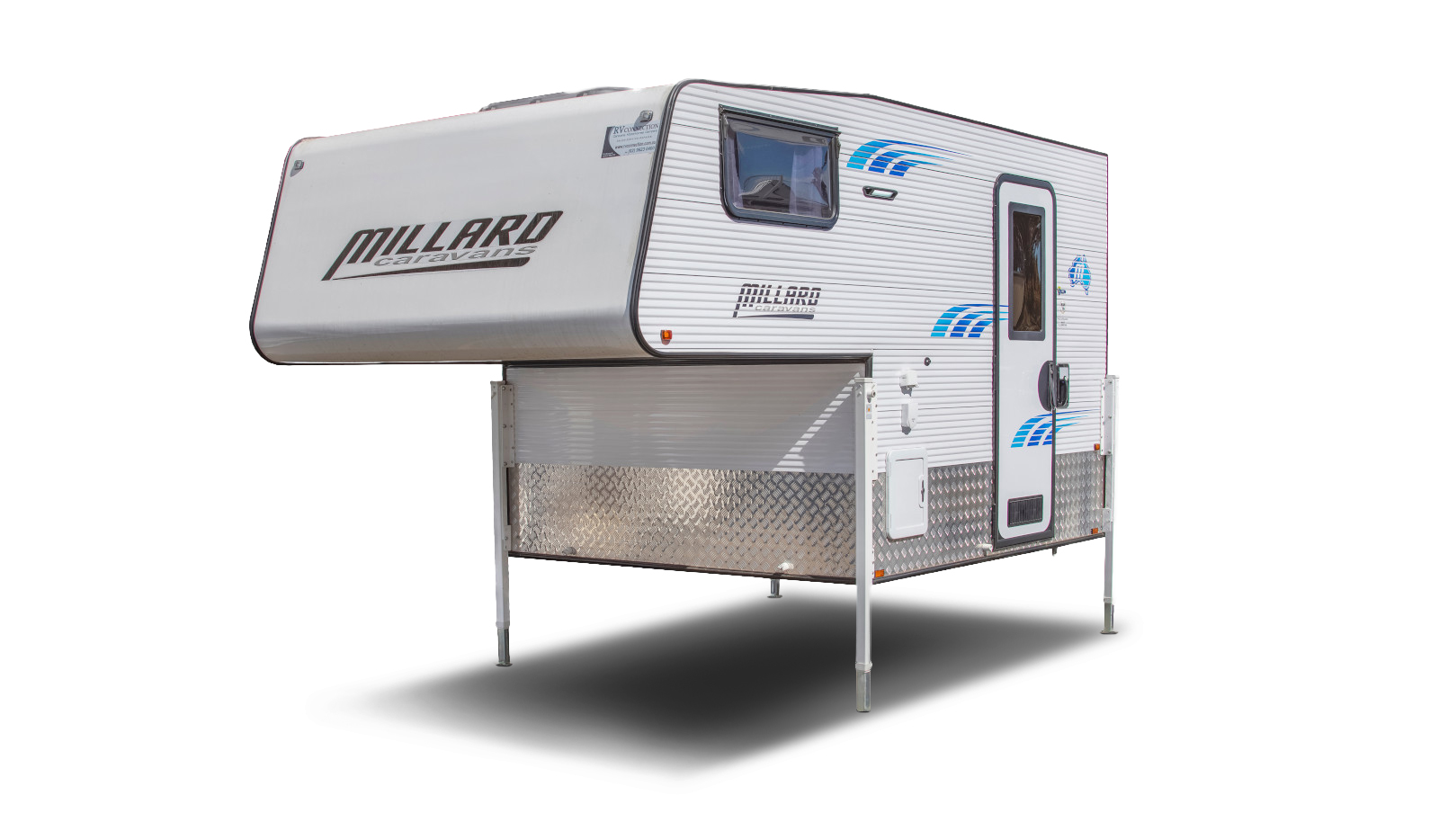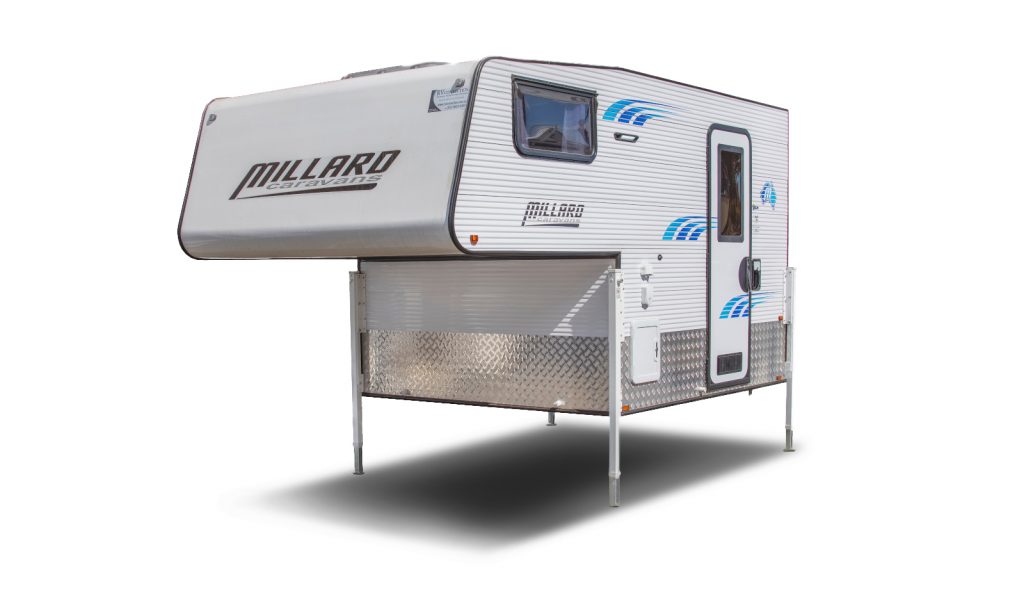 Compact and economical, the Millard Slide On is a unique way to experience the caravanning lifestyle when you have a flat tray ute. Combining the benefits of both caravans and motorhomes, Slide Ons are strong, light and easy to drive with, while providing the flexibility of a caravan without additional registration costs. Slide On allows you to tow a boat or trailer, and is easy to set up and store. Available in various layouts, shower and toilet models, and can be customised to make it your own.
Built tough to withstand the harsh Australian conditions, the Millard Slide On provides all the comfort and security of a caravan, right on the back of your flat-tray ute.
The compact yet comfortable interior is fitted out with high-end appliances and cabinetry, ensuring the perfect balance of comfort and convenience — no matter where you are.
Choose the Slide On for its: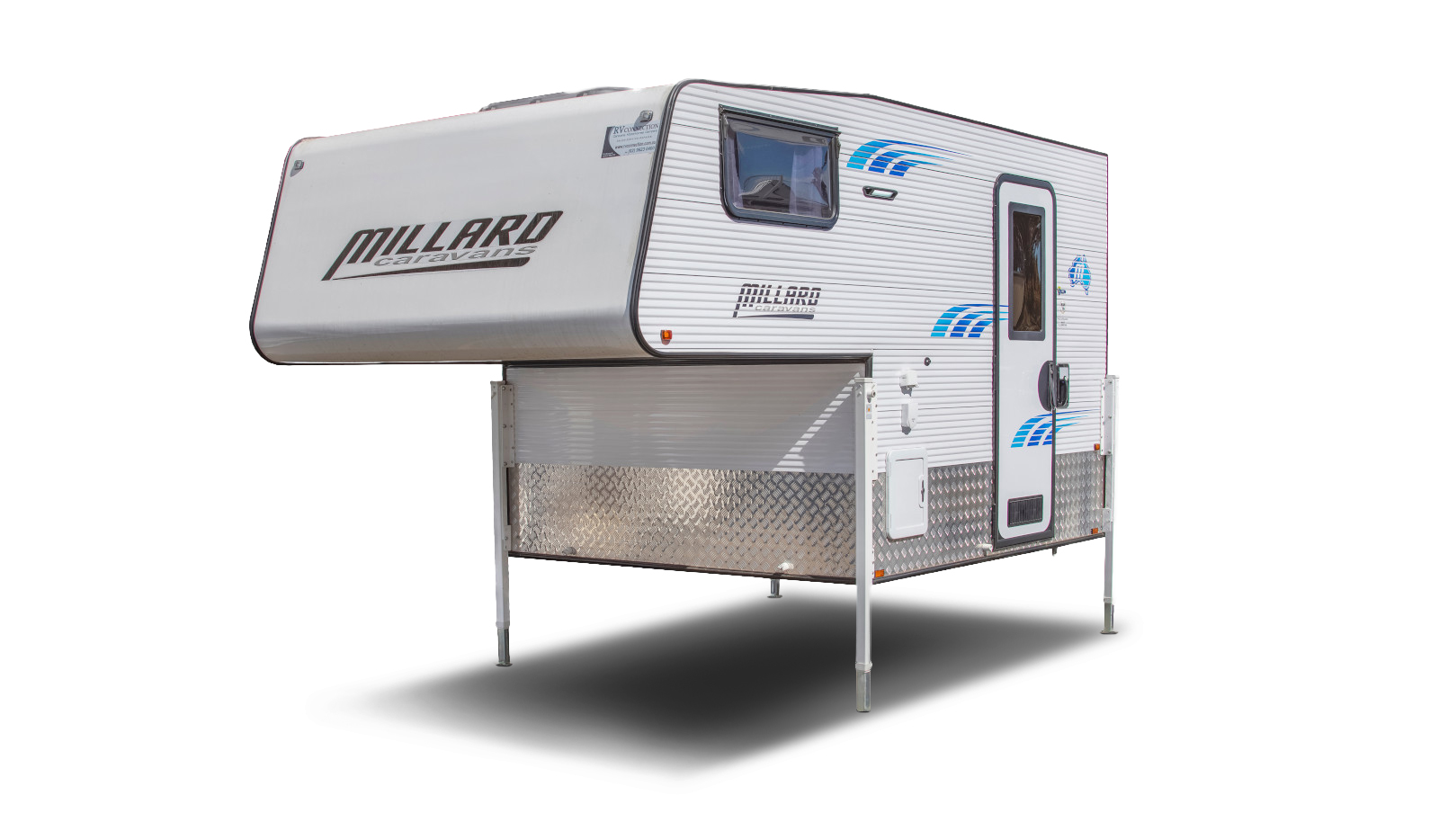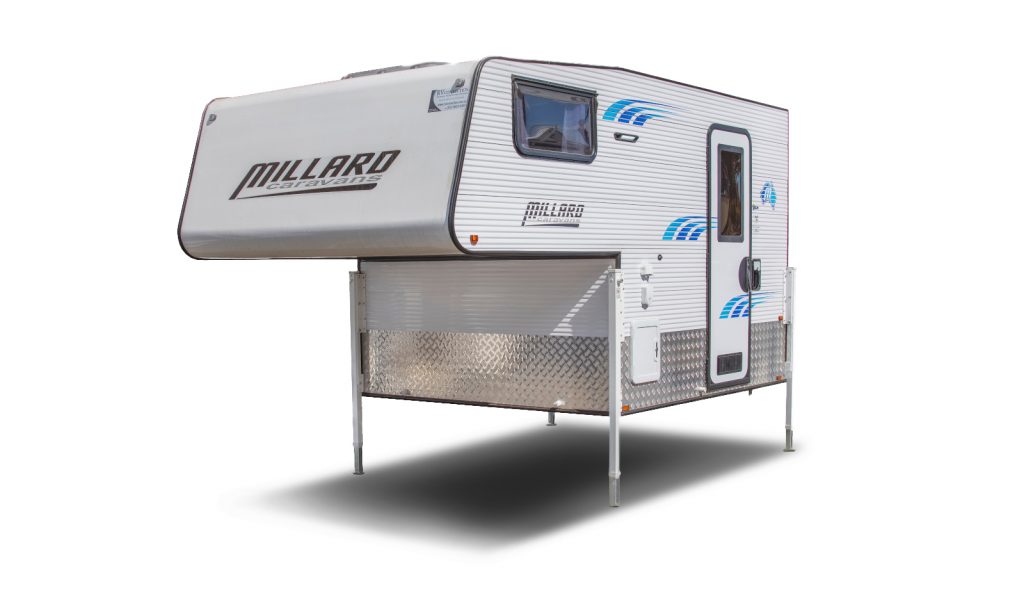 Summary
The Millard Slide On provides a unique way to travel Australia economically and safely if you have a flat tray Ute. The addition of the Slide On still allows you to tow a trailer or boat you really do get to explore the best Australia has to offer.