The Family FlairThe Start of an Amazing Adventure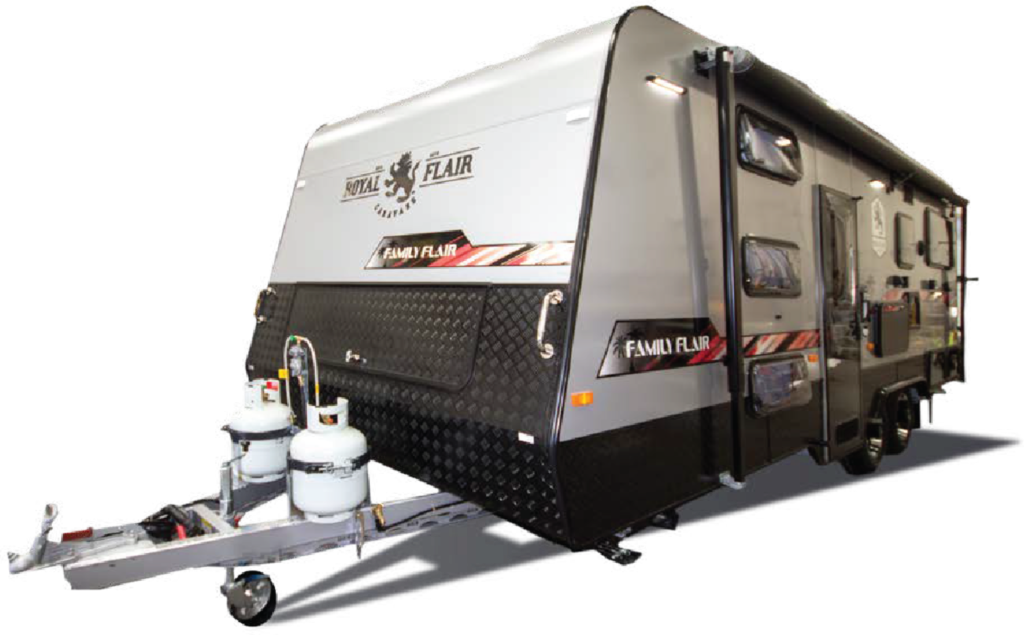 The Family Flair will give you the independence to travel farther and explore deeper. From the colourful sunsets to the orange autumn mornings, this family-friendly caravan will let you make unforgettable memories in nature.
You don't have to wait any longer for the perfect time to head out on a family vacation because that time is now. With a comfy and expansive living area designed specifically for families, as wells as the exciting adventures waiting to be had, the Family Flair is ready and waiting for you!
Choose the Family Flair for its: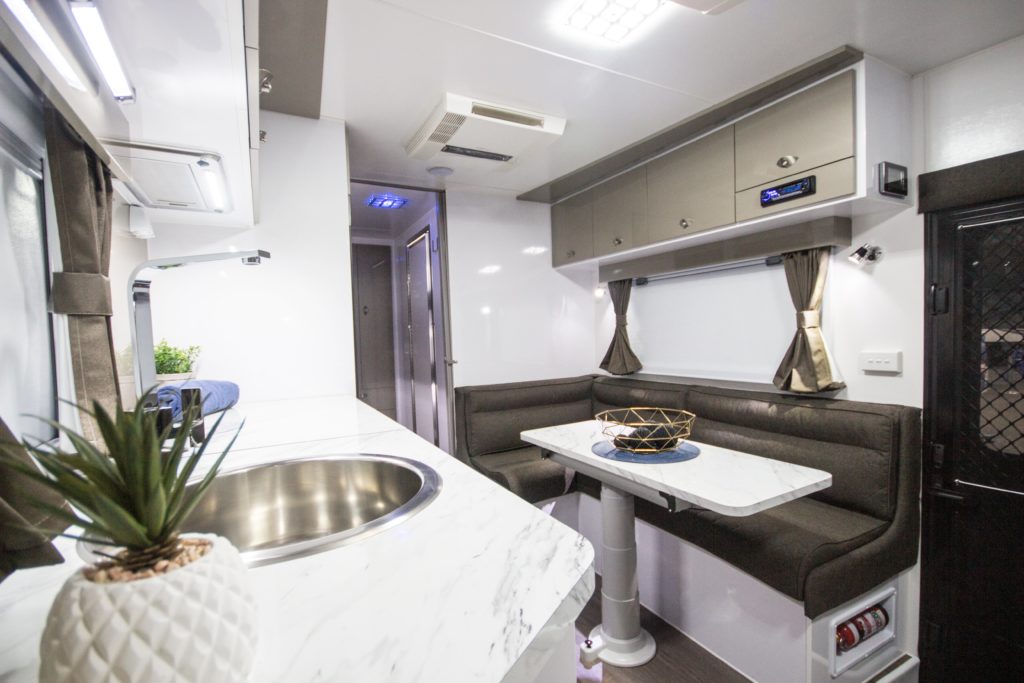 Time for some Family Fun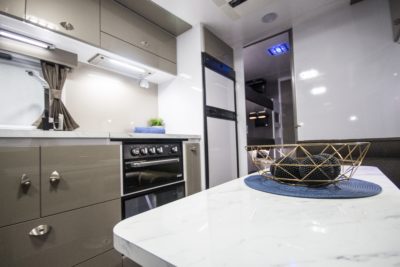 Are you ready to head off on a family adventure that you will treasure forever? The Family Flair will provide an unmatched caravanning experience, that everyone in the family is bound to enjoy.
Whether you're driving by the sandy white beaches of Queensland or exploring the Outback, the Family Flair gives you an opportunity to experience all that this beautiful country has on offer, without compromising on the luxurious aspects that this modern vehicle comes with.
Home Is Wherever You Want It To Be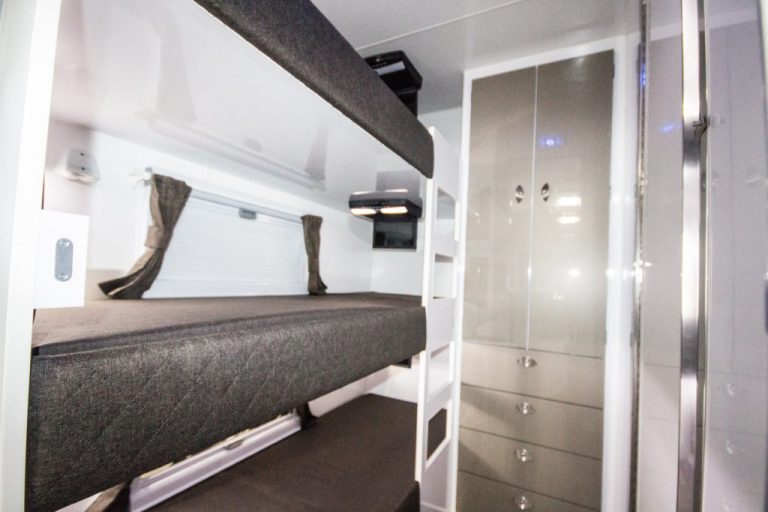 There is nothing better than mum's cooking. That's why we've equipped the Family Flair with state-of-the-art kitchen appliances which include a microwave, oven, 4-burner cook top, under mount stainless steel sink and refrigerator.
With an oversized wind-out awning, outdoor dining with all your friends has never been more simple. You will soon be celebrating the big events here or winding down with all the family entertainment options this vehicle provides.
Much Needed Alone Time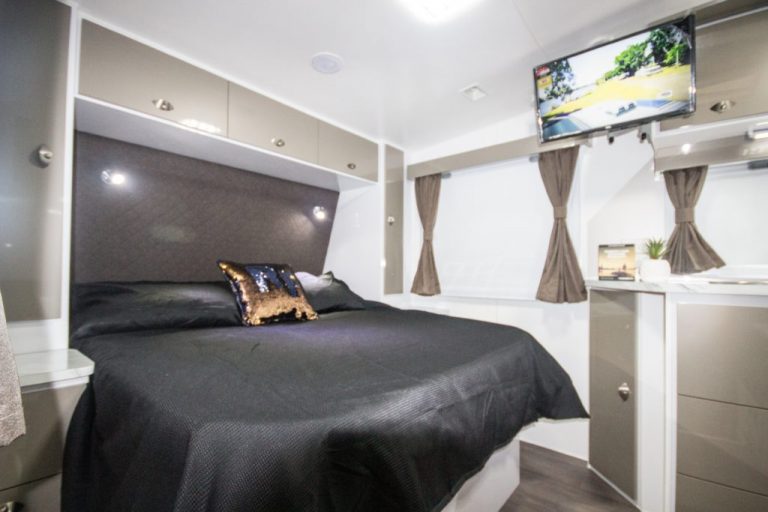 There won't be any more angsty teenagers or crying kids. The Family Flair's spacious layout allows for a sleeping capacity of up to eight people – so you will never have to squeeze together into one bed again.
DVD players under each bed also give you a chance to sit back, relax and watch your favourite film from your very own comfortable bed. The Family Flair even comes with concertina door partitions between sleeping quarters, adding an extra touch of privacy that you don't normally get from other family-friendly caravans.
Generous and Extensive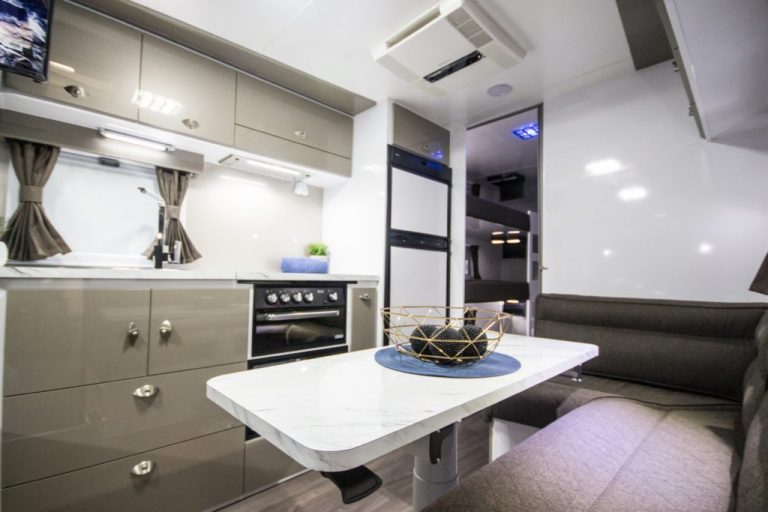 We know what you're probably already wondering – what about all your belongings? The hand-made, generous interior layout that doesn't compromise storage space or a luxurious fit.
The luxurious living area has been expertly designed to maximized comfort and minimize feelings of confinement. With many special features already included, you will soon be with a top notch caravan that the entire family will love forever.