The Perfect Example of Innovation and Out of the Box Thinking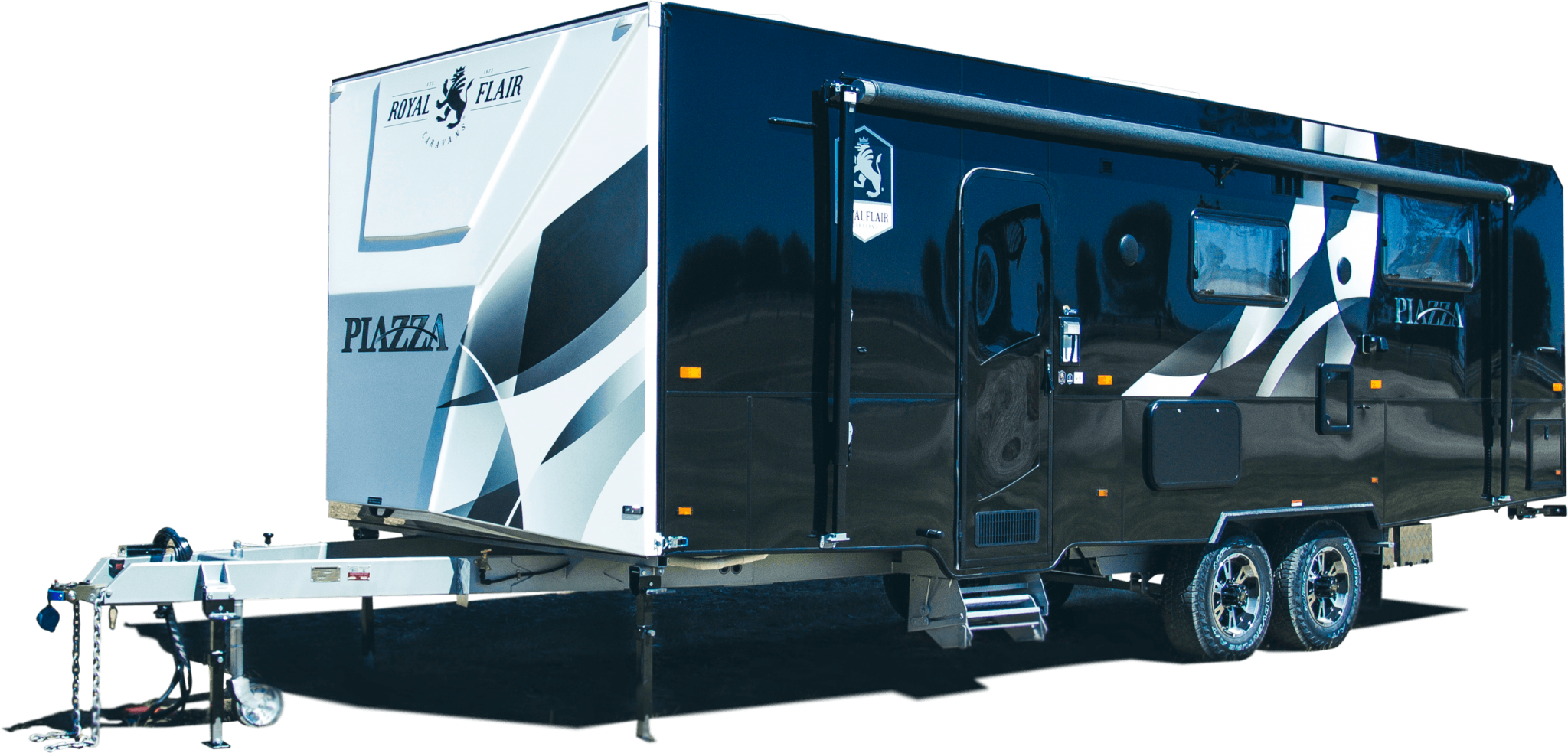 The Piazza is the newest luxury van we have available that adds a generous amount of undercover floorspace by using the area above the caravan draw bar. Along with the modern appliances and features throughout, the Piazza Series is a force to be reckoned with.
Whether you are after some quality time with loved ones or just looking to get away from the humdrum of everyday life, the Piazza Series has been designed and created perfectly for young couples and families with young children that are looking for an amazing adventure!

The SkyDeck, with its fine outdoor space, protected from the elements.
Choose the Piazza for its: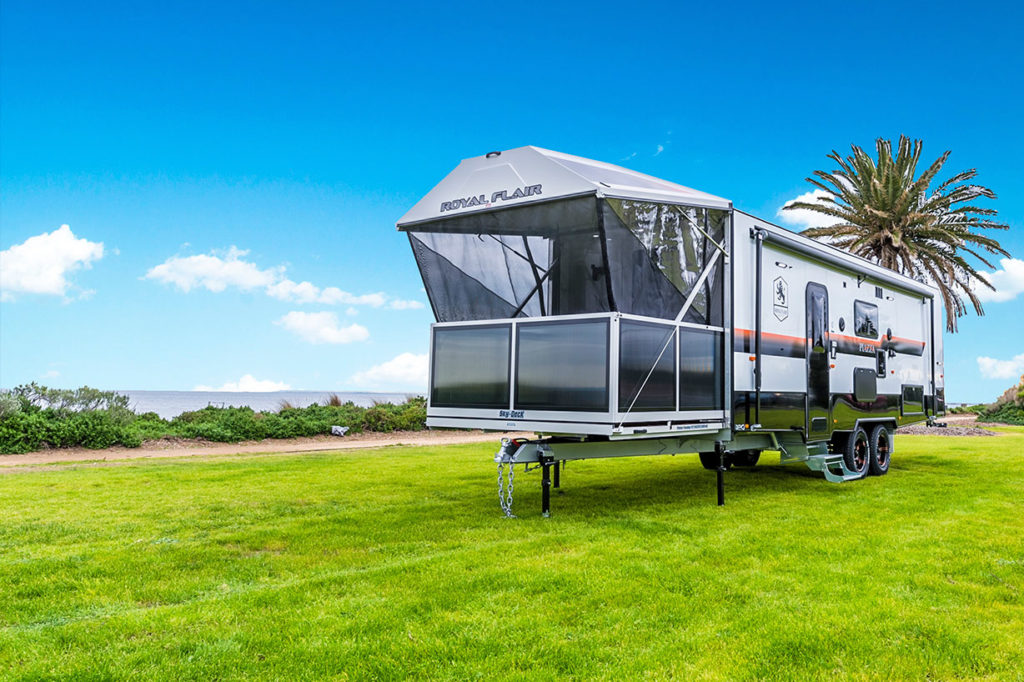 Spacious Outdoor Deck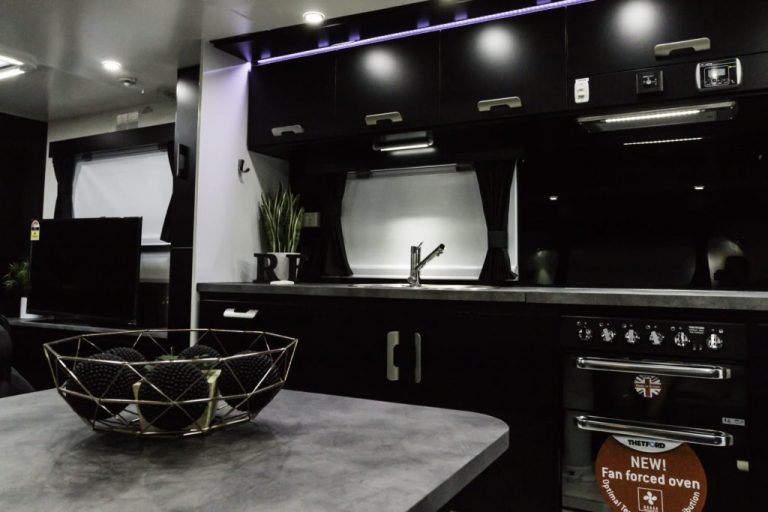 With only a few minutes needed for set-up, the Deck gives the Piazza an additional 9sqm of undercover living space and is super useful if you're looking to travel with pets. The Deck is ideal for children as it is safe, accessible and allows them to be outdoors and enjoy the wonders of nature. Just imagine having breakfast on the deck before heading on a long hike or a big barbeque dinner under the starry sky. Nothing says luxury living more than this!
Always Entertained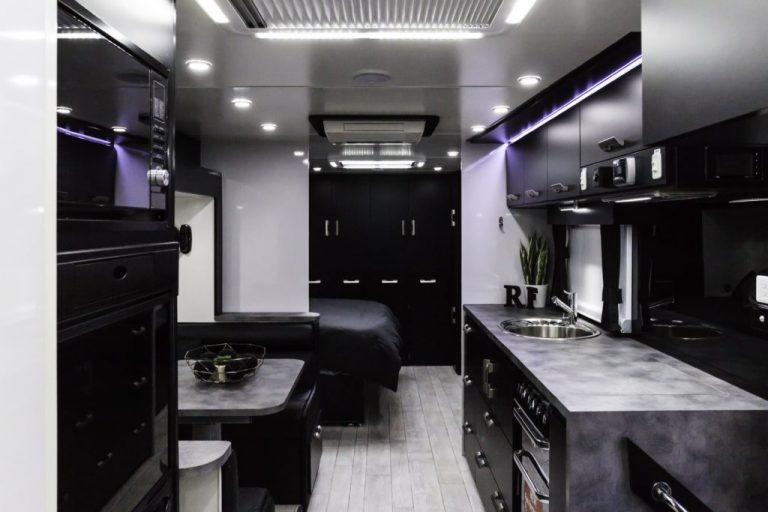 A road trip is nothing without having a rest after a long day of excitement and exploring. With the TV/DVD, lighting and speakers and a 12V socket, your Piazza series caravan will come alive on those wonderfully calm nights. Plug in a family-friendly film, sit back and enjoy before you prepare for another wonderful day of adventure.
Living Luxuriously
Using the average levels of high quality components, finishings and state of the art appliances associated with the more expensive caravans, the Piazza shows unique design that highlights innovative and 'out of the box' thinking that brings excitement to our industry. The Piazza is definitely the best way travel today while still making lovely lifetime memories.