The Raptor. For the Thrill Seekers.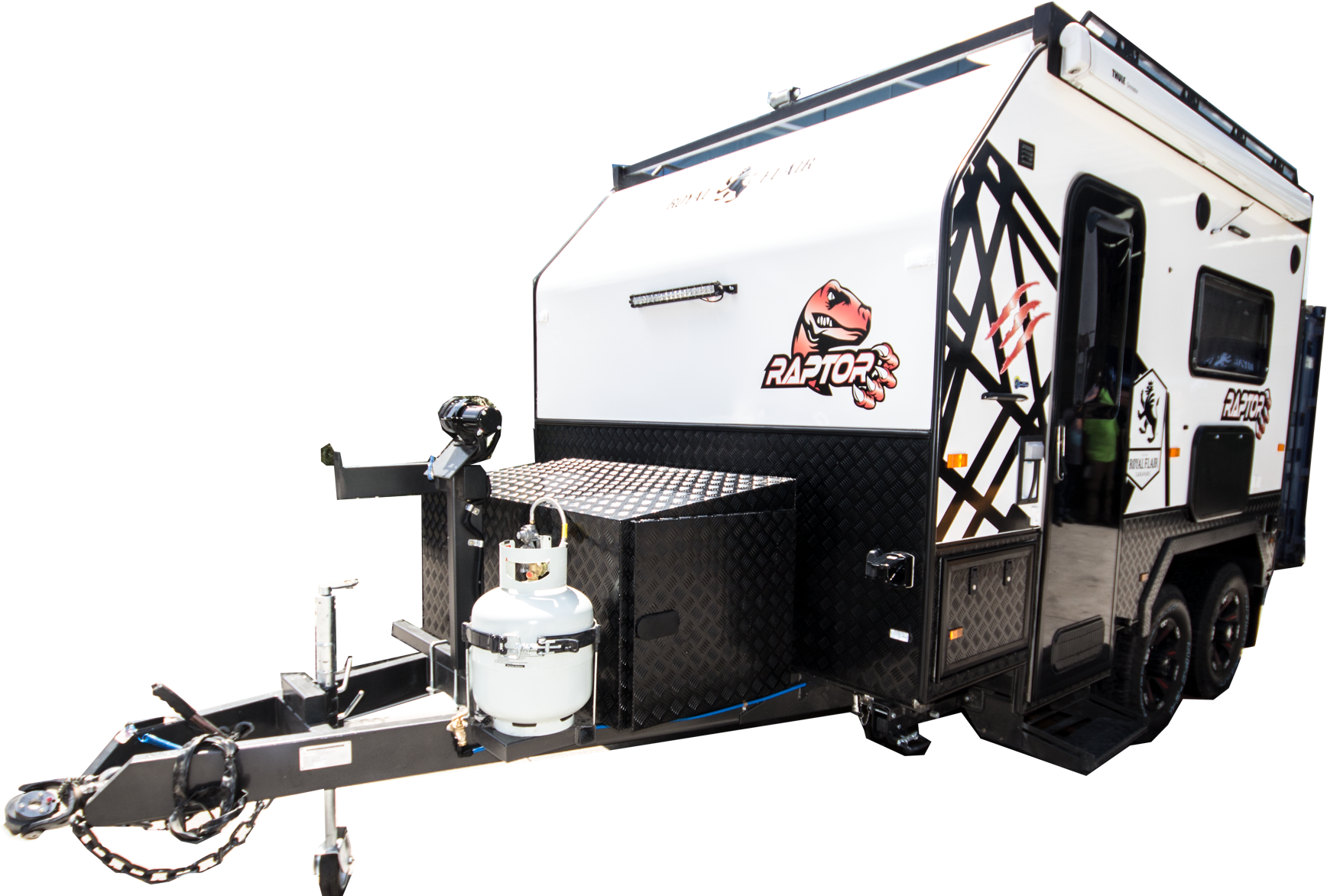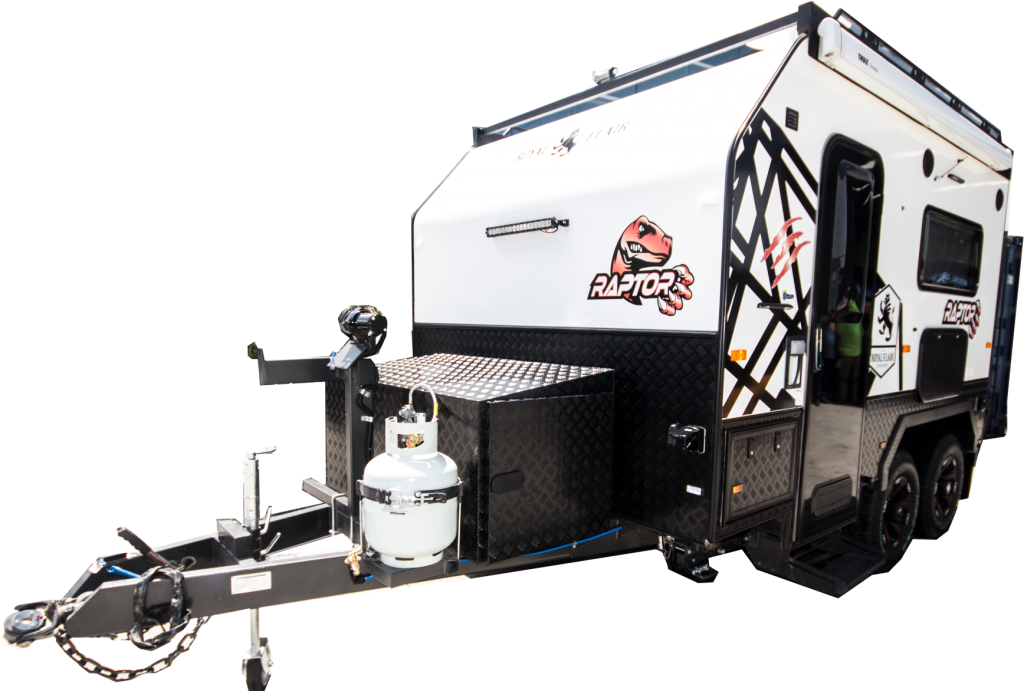 The Raptor is our latest caravan specially designed and engineered for the adventurers on holiday in the rough outdoors. Uniting touches of luxury with the adaptability of a trailer, the Raptor is encircled by a ten-point roll bar that is fully customizable and can integrate additional roof top storage for dinghies, kayaks and all the fishing equipment you may need.
Along with the best electrical fittings, BBQ and full shower and separate toilet (or toilet/shower combo option), it is obvious that the Raptor is becoming one of our most popular caravans for those looking for a thrilling adventure.
Choose the Raptor for its: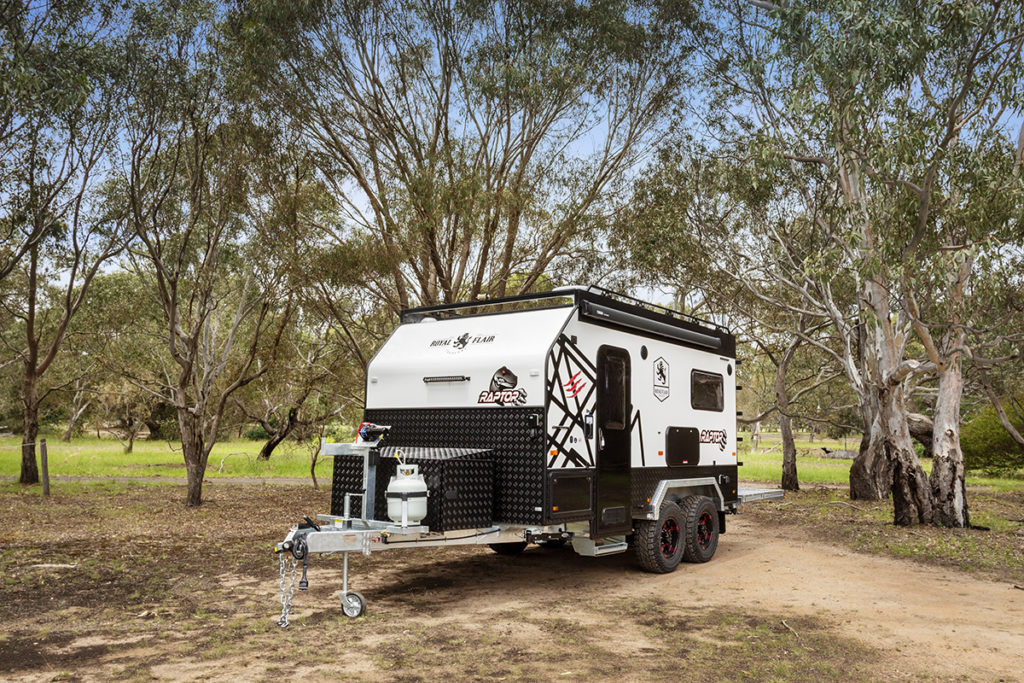 Made To Perform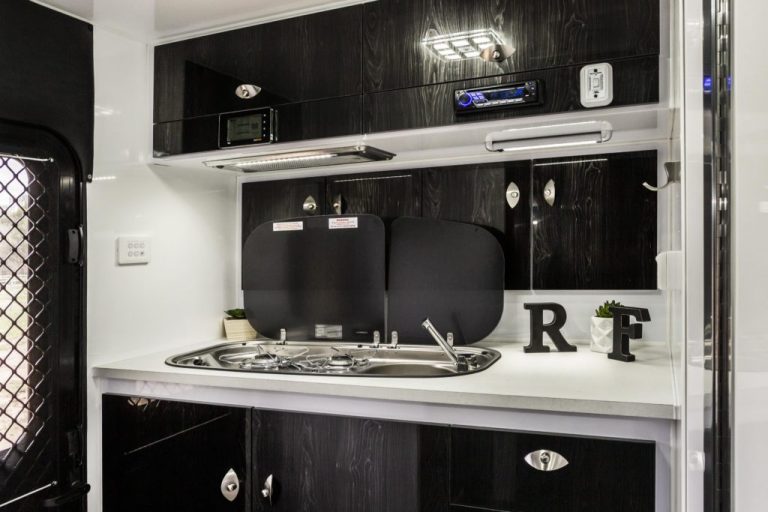 This caravan is perfect for thrill seekers that don't mind getting a little dirty. Whether you are on a fishing trip or a hunt deep in the bush over the long-weekend, the Raptor will help you get there.
Living Boldly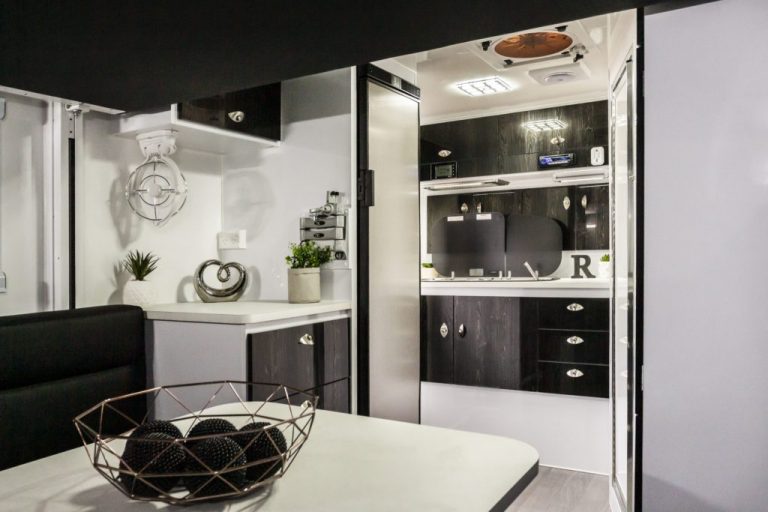 Life deserves to be lived on the edge. That's why we love the Raptor – our most versatile and bold caravan ever. This powerful, off-roading vehicle has an area above the draw bar with options for a front-loading tray that has been designed particularly for a quad-bike or a dual motor-cross/dirt bike hitch carrier with loading ramp and cargo baskets.
Fantastic Features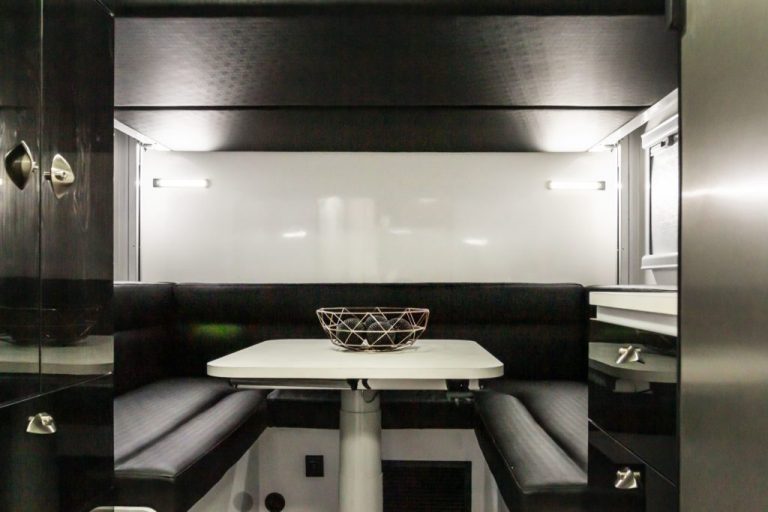 Not to be outdone by some of our larger models, the Raptor comes with plenty of internal storage areas, spacious sleeping areas, an outdoor kitchen with twin gas bottles, Internal and external shower facilities (W/A) with a 95lt water tank and a 150 Watt solar panel for maximum power generating to ensure that your Raptor is the best vehicle imaginable for your next bold adventure.