Life is made for taking bold and exiting adventures.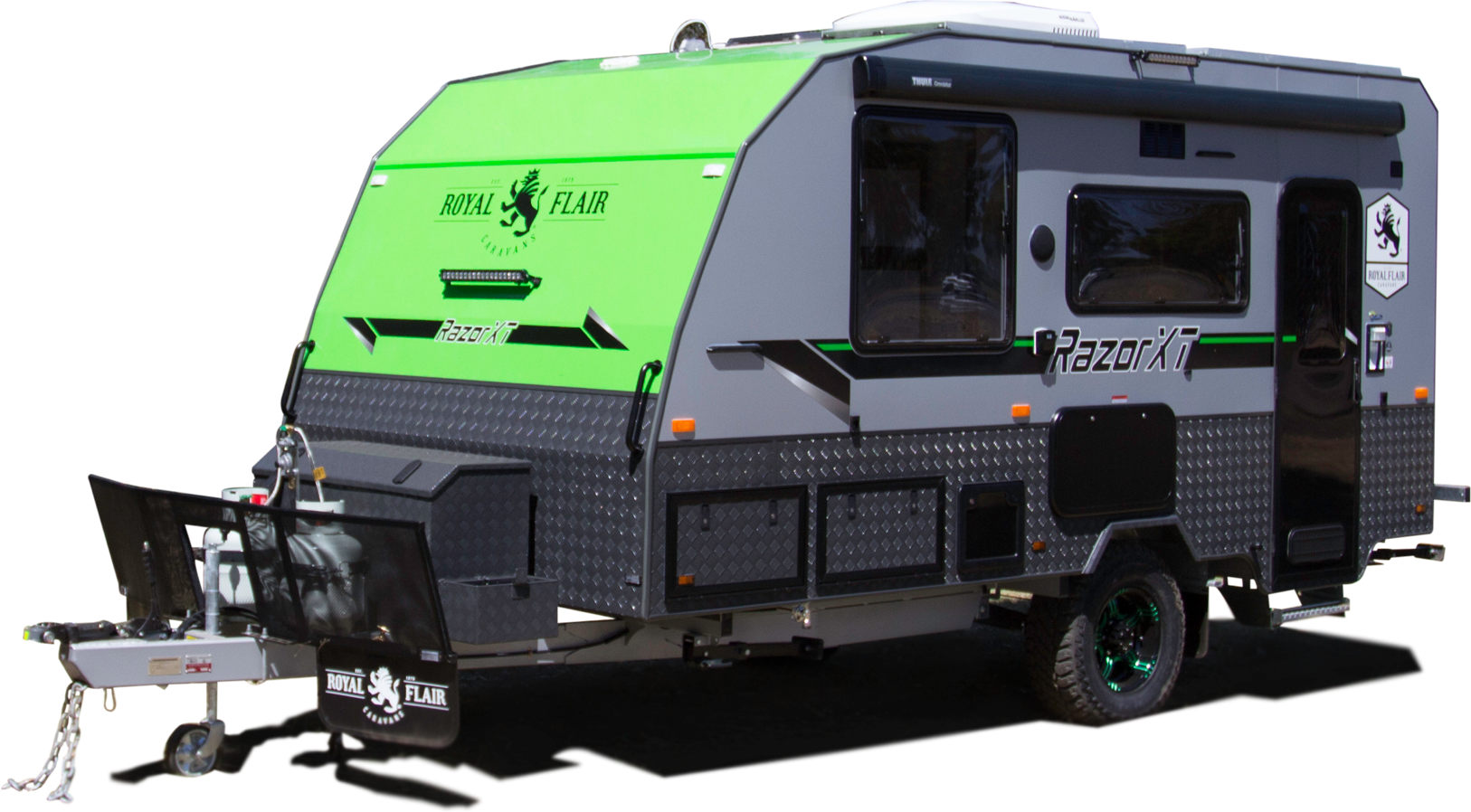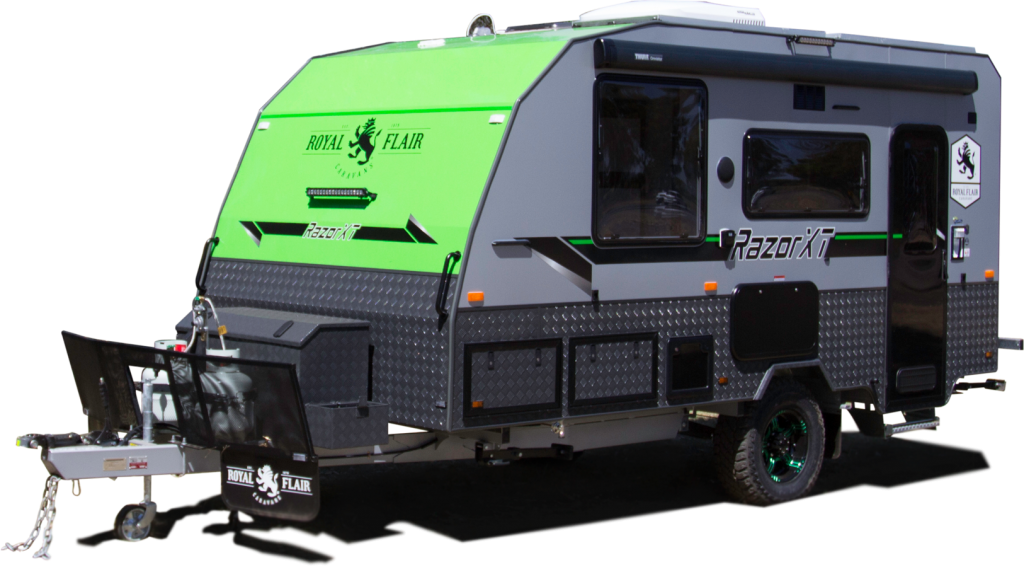 Life is made for taking bold and exciting adventures. That's why we've made the Razor XT. This single axle off-roading caravan comes prepared with AI-Ko Enduro Outback suspension with higher payload or Control Rider TS for extra durability that can be adapted for travelling on paved roads or tough, dirt trails. This tough caravan can give you all the benefits of a compact off-roader caravan without compromising on style or luxury.
Not outshining its larger cousins in the Aussiemate range, the Razor XT comes with extensive internal storage areas under the main bed (accessible from outside the caravan), large sleeping areas, and a slide out kitchen. Inside there are options of combined gas cook top/sink combination or separate grill and sink option with upgrade to full oven available for your caravan. Two 95 lt fresh water tanks all fitted with stone guards, two 9kg gas bottles and two 150 watt solar panels for maximum power generating that allows the Razor XT to be the perfect caravan in your weekend getaway.
Choose the Razor XT for its: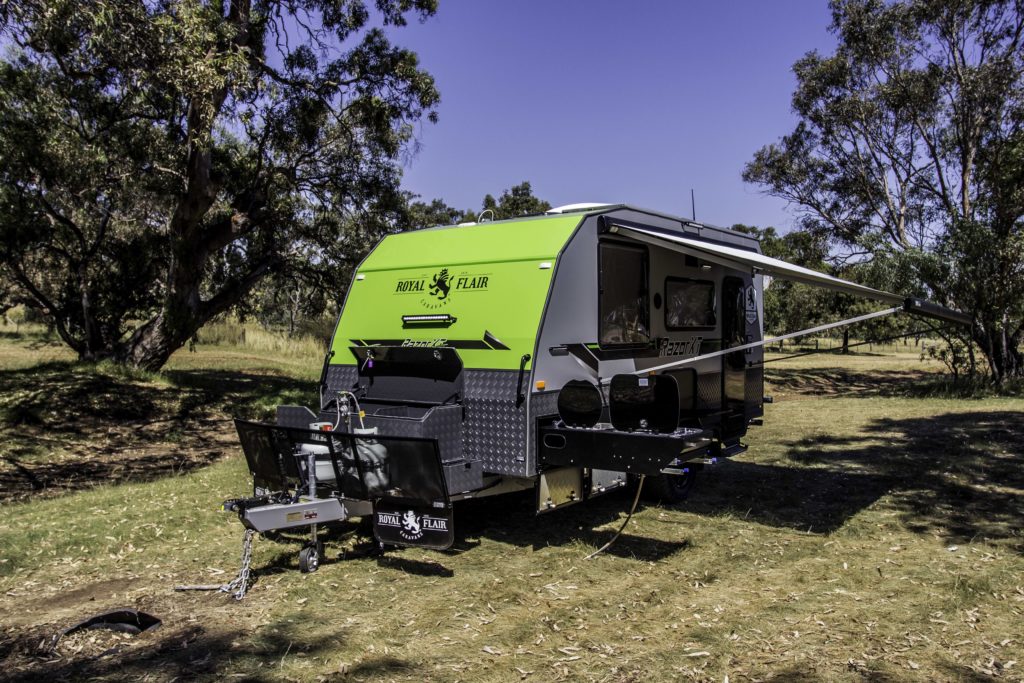 Small and strong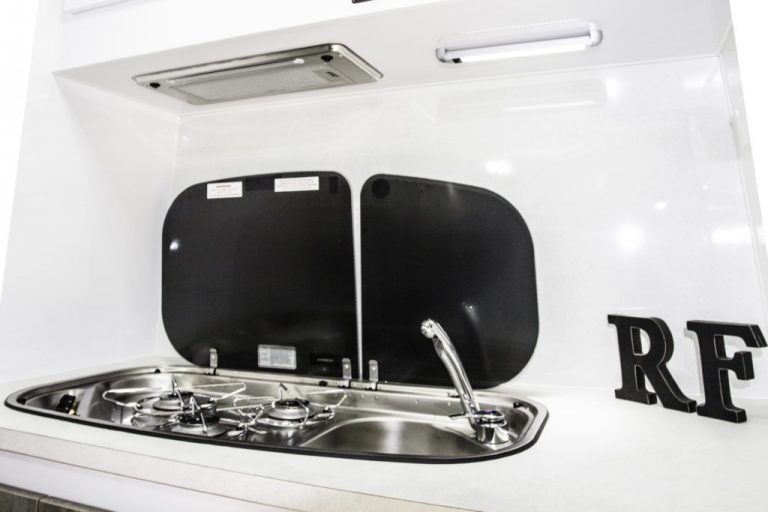 As one of our latest vehicles in our off-road range of caravans, the Razor XT has been constructed with style in mind. Aimed at buyers that are wanting a smaller sized off-road caravan, this vehicle will allow you and your loved ones to capture the magical times on the wide, open road.
Whether you're a caravan enthusiast or a first-time buyer, the Razor XT can cater to everyone's wants and needs. It is perfect for those looking to travel in difficult terrains in style, making it great for couples or families that are looking to explore the country.
Time for a bold adventure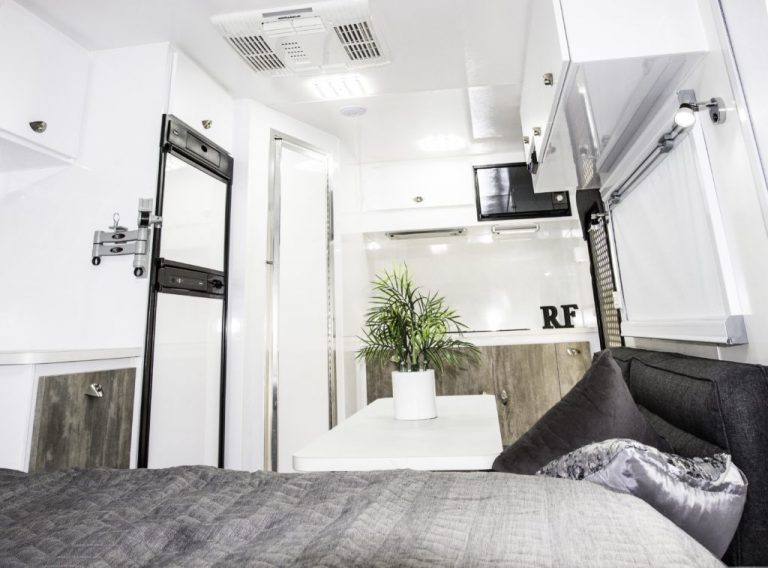 The Razor XT is also full equipped with top quality finishings throughout with all the latest features including the 184lt Thetford refrigerator, top line electrical fittings (LED lighting, 24" inch LDC television with in-built DVD player), a stove top/sink combination, as well as plenty of drawer and overhead cupboard storage for all of your belongings. With an ensuite toilet area next to a separate shower, alongside an external shower, it is no wonder that the Razor XT is quickly becoming one of the most well-liked single axle semi off-road caravans we sell.
Living on the Open Road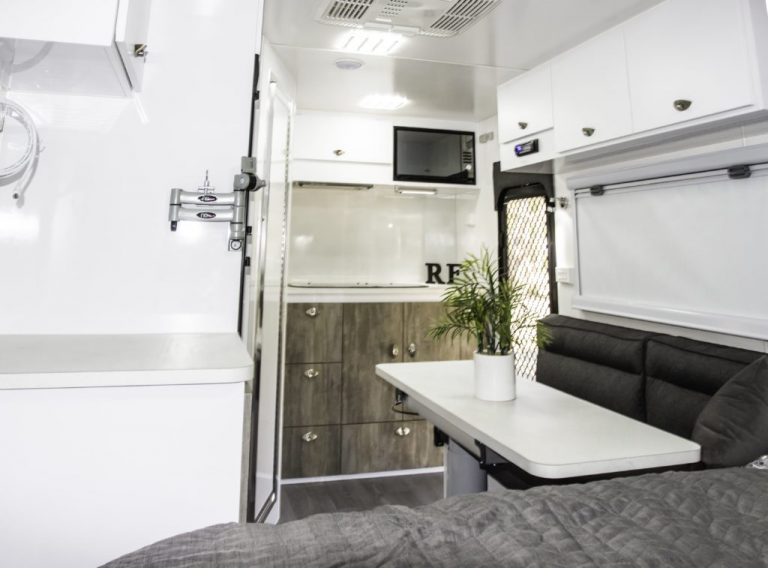 As a vehicle that is constructed to offer all your creature comforts, the Razor XT comes with the standard double glazed windows, and checker plate protection. Beyond the beautiful interior fit and large storage spaces, interior décor options available have been specially chosen to enhance the lavishness you may expect with caravans that cost much more. All kitchen and bathroom features have been carefully picked to add a touch of style for some well-deserved luxury while traveling.
Created and constructed with purpose, the Razor XT has been made with premium quality and sustainable materials to help protect all the things we love about the great outdoors continue to be accessible to future generations.