The Van Royce. Authentic, Luxurious and Comfortable.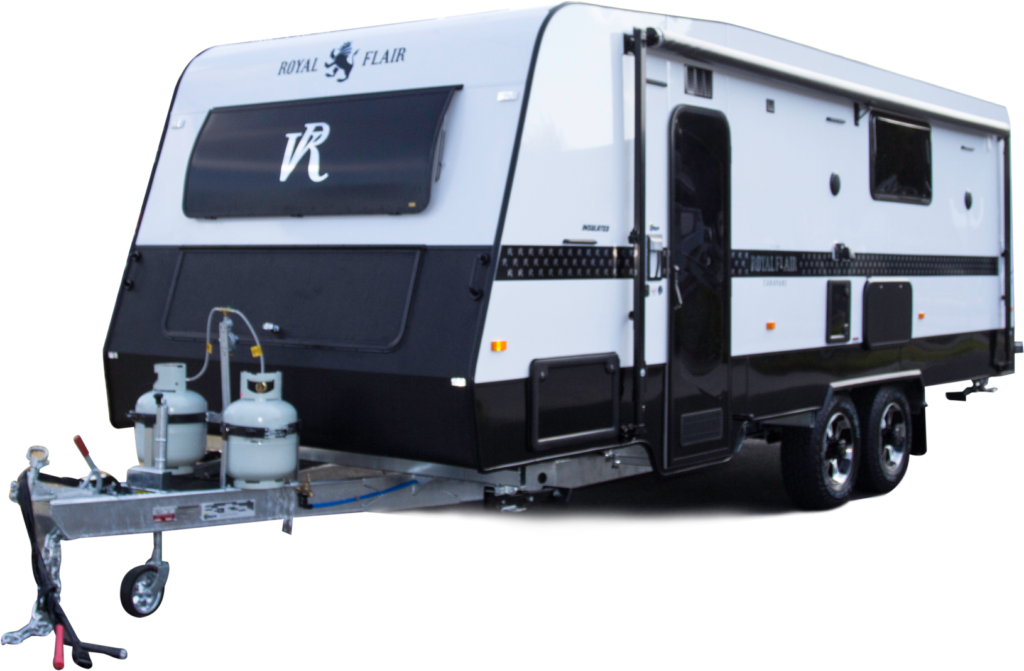 The Van Royce has a truly timeless design and a luxurious feel that makes it one of our most impressive caravans so far. This amazing vehicle houses some of the best outdoor entertainment features available in an Australian Caravan, as well as top notch finishings, fabrics and textures that will surely turn heads.
The Van Royce strikes a balance between comfort and indulgence. Step inside and cherish years of experience and trusted design incorporated into every panel of our caravans.
Choose the Van Royce for its: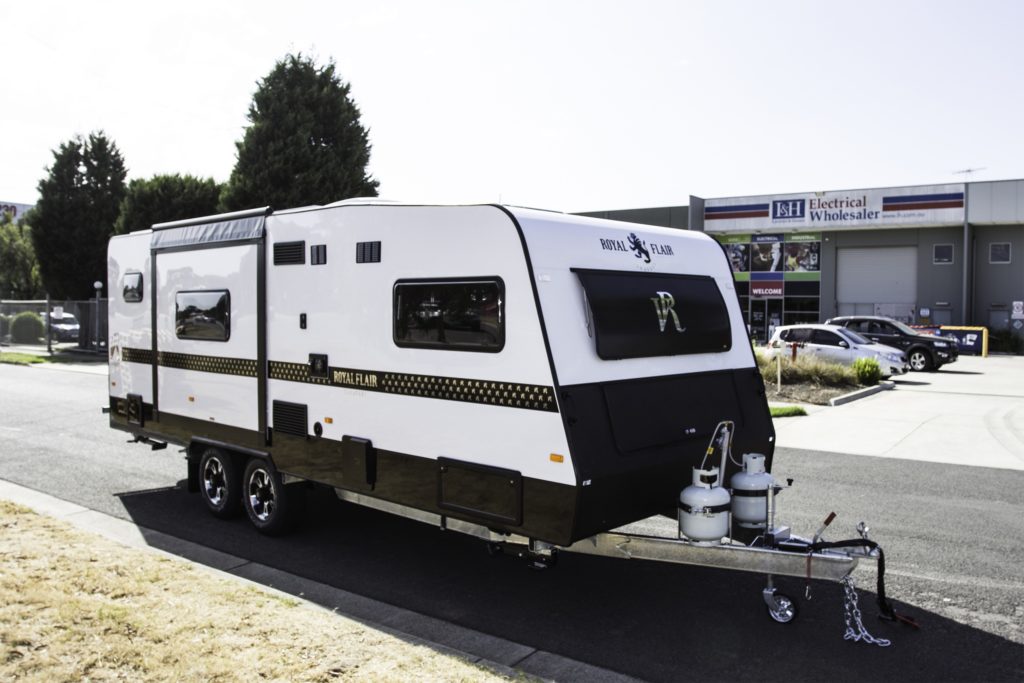 You Don't Have to Compromise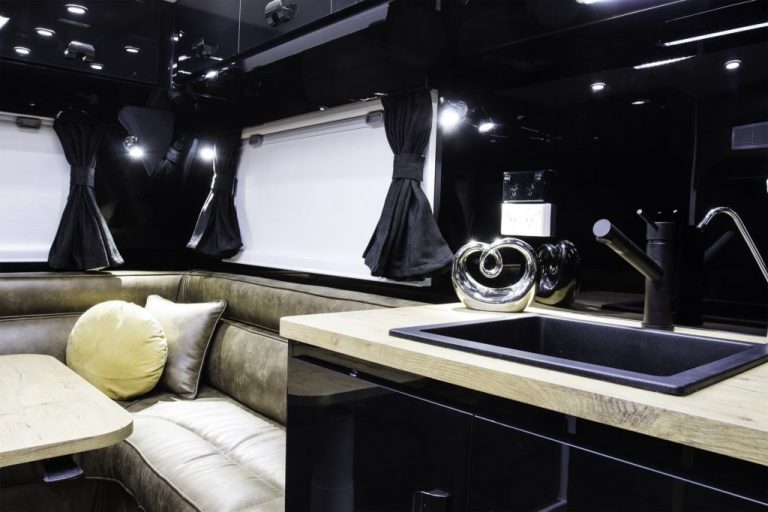 Created by some of the best designers and visionaries, the Van Royce is the perfect example of elegance and luxury.
Whether you are wanting to be transported back to the good old days or create an unforgettable getaway, The Van Royce is a secure and comfortable caravan that is great for couples that want to explore Australia in style.
Living Luxuriously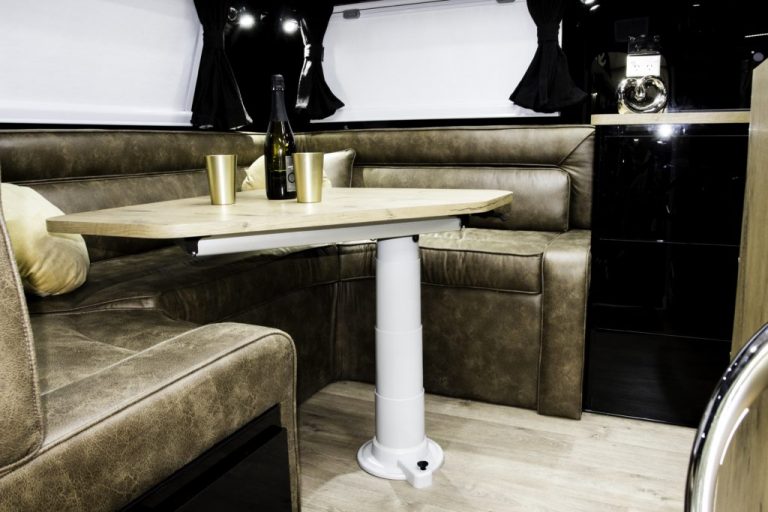 The kitchen is one of the best parts of this vehicle that is bound to leave your jaw dropped. It's filled with state-of-the-art fittings and appliances, including a top spec fridge, stove top, SMEV oven and Acrylic splash backs.
Whoever believes that you can't enjoy all the luxuries of five-star dining on the open road, has not enjoyed a Van Royce caravan. This vehicle gives you the freedom to test your culinary skills through one of the best caravan kitchens on the market.
With its polished stainless-steel fixtures, plentiful storage and cupboard space, top of the range sound and vision package as well as the latest LED lighting, you will be living luxuriously on the open road.
Making Memories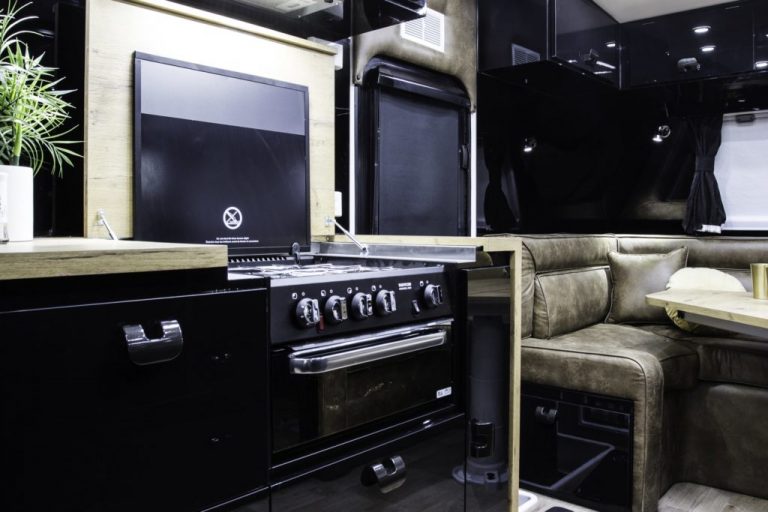 Created and designed to mirror a high-end apartment, the Van Royce showcases contemporary caravan design that one needs to see in person to be truly appreciated. The generously sized modern interior will help you feel comfortable and at home, with the freedom to make new memories.
Walk into the Van Royce and you will soon be experiencing all the Australia has to give. Together, we are here to help you create unbelievable memories that will last you a lifetime.