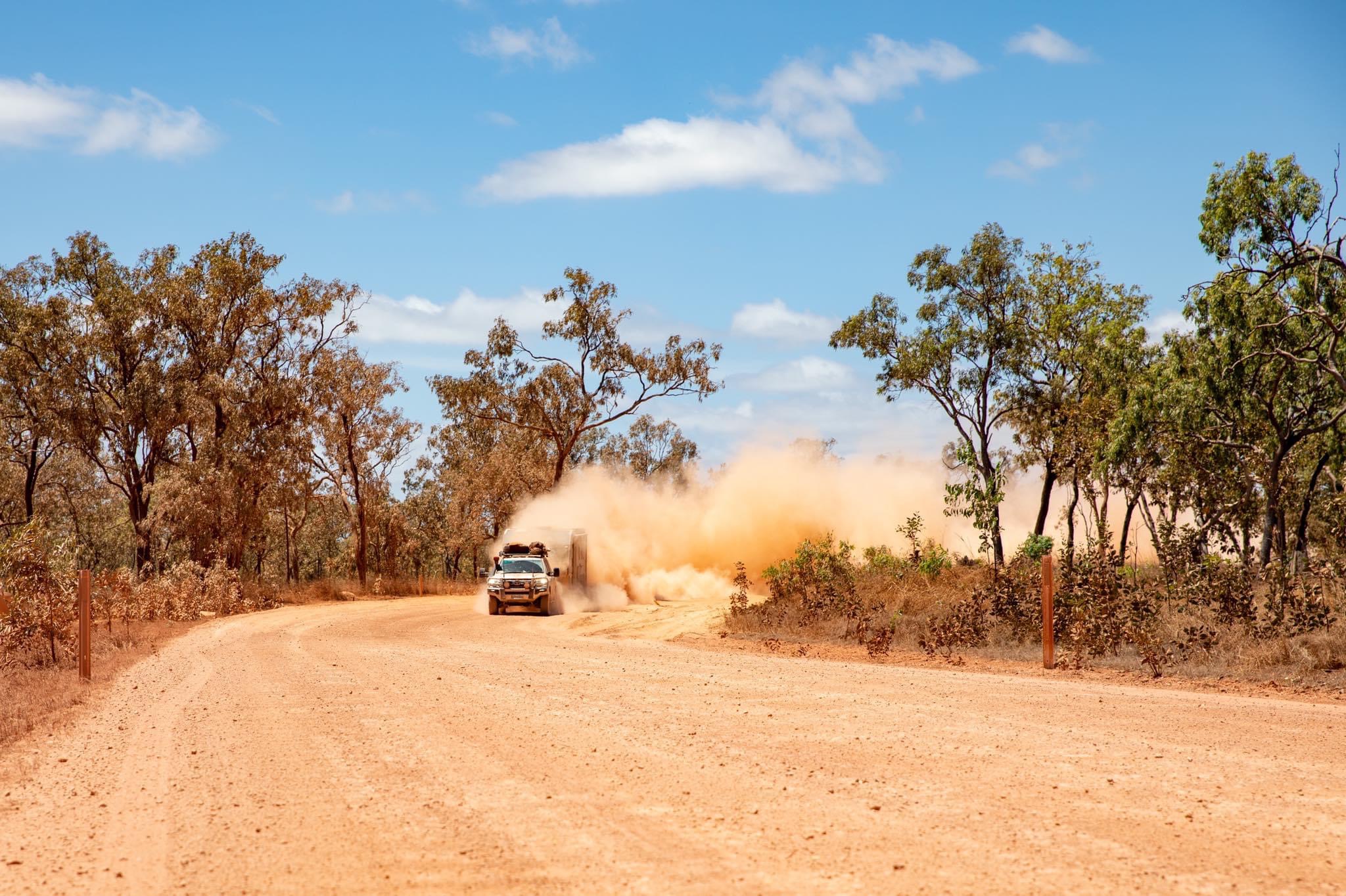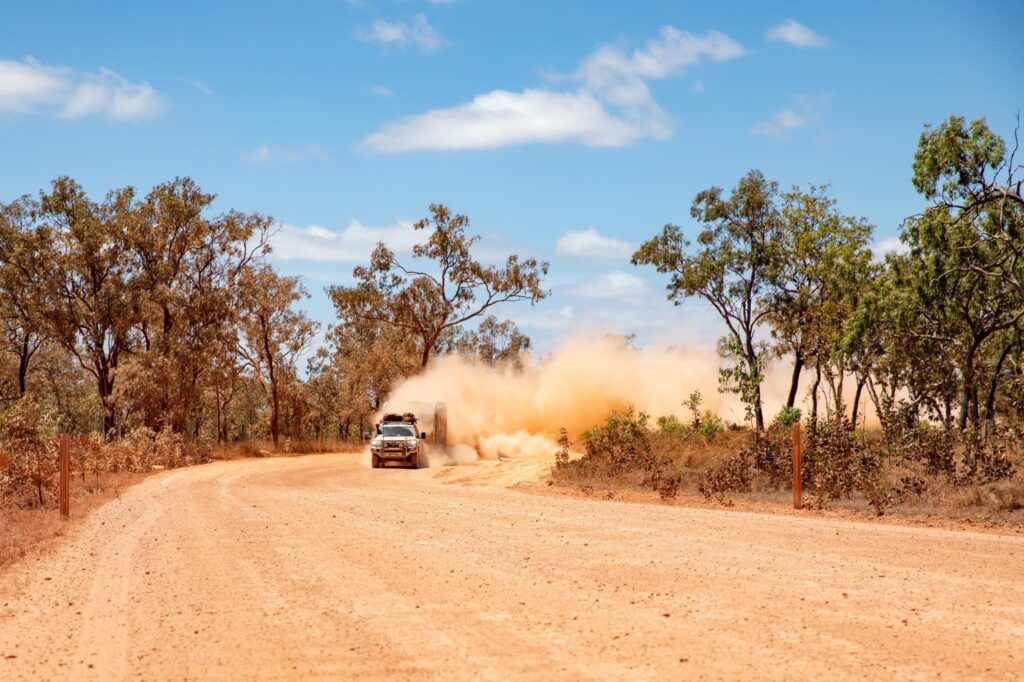 Look closely – can you see the Royal Flair Aussie Mate in the cloud of red dust! Free to Explore have just arrived in Coen and took these photos along the way.
Coen is a small settlement about half way between Cairns and the tip of Cape York. It lies inland on the Peninsula Developmental Road and is a popular stopping point when travelling to The Tip.
Coen owes its existence to a gold rush and has a museum in the Old Heritage House which contains many old mining relics including an ore stamper and a steam engine.
There is a great free camp 3km north of Coen called The Bend. You can park your caravan just metres from the Coen River and wade upstream to discover refreshing waterholes. The Bend is spacious and grassy and the perfect place to sit back and relax or grab a pair of binoculars to watch the birdlife. Facilities are limited to a drop toilet, fireplaces and rubbish bins and there are no time restrictions on your stay.
Follow the adventures of Free to Explore and get some inspiration for your next trip @freetoexplore.co